Streamline Your Revenue Cycle with Our Medical Billing Services
We will increase your practice's revenue and efficiency with our cutting-edge medical billing, credentialing and A/R solutions.
Focus on Patient Care, Leave the Billing to Us
Unlock the full potential of your healthcare practice with Stars Pro revenue-boosting medical billing strategies
Work with a Medical Billing Company that Delivers Valuable Results
Stars Pro Medical Billing is a leading healthcare management company specializing in revenue cycle management solutions with a primary goal to optimize revenue and ensure compliance by bridging high-end technology and personnel working together in an efficient and cost-effective manner. Stars Pro Medical Billing brings a unique industry perspective to its revenue cycle management solutions. Stars Pro Medical Billing actively manages and employs over 150 billing experts working in a complete multi-specialty environment in multiple institutions. Also, Stars Pro Medical Billing providers comprise the entire medical staff of Hospitals and independent physician groups.
MEDICAL CREDENTIALING (FTPR)
0

%
Why Physicians Choose

Stars Pro
At Stars Pro, we're proud of the success our healthcare specialists have achieved through our expert medical billing solutions. We've worked with healthcare professionals of all sizes in a wide range of specialties, physicians are always excited to see the results of our medical billing services.
Over 150 Dedicated Experts
Provide Over 40 Different specialties
Up to 25 % Improvement in AR
Our Best

Services
When it comes to medical billing, credentialing, medical A/R, and practice billing audits, Stars Pro understands what it takes to deliver quality results. With vast experience of working in the medical billing industry, we are confident that we can help your healthcare practices stand out financially.
Stars Pro® medical billing services provider billing specialists will increase your healthcare practice revenue, lower denials, and skip A/R delays.
Our credentialing specialists empower healthcare practices by simplifying the medical credentialing and enrollment process, enabling them to focus on patient care, their main responsibility.
Revenue cycle management that makes physician lives better, exceeds their expectations for cash recoveries, coding accuracy, and denial reversals.
Our telehealth medical billing services protect financial loss & deliver performance from a specialist team that cares.
Unsure why your practice revenue isn't increasing? Our experts provide free audit services that deliver a medical billing strategy for your practice.
Stars Pro® offers the services of an experienced remote patient monitoring billing team to manage your chronic care healthcare practice and complete revenue for you.
Why Prefer Stars Pro® As Your Medical Billing Outsourcing Partner
Stars Pro® top-rank medical billing outsourcing company in the USA offers the best outsourced medical billing services for healthcare practices across the nation at very affordable monthly charges.
An Affordable Alternative to Your

Billing Problems
With just a small, all-inclusive fee for your collections for our Basic and premium billing services, we are accessible solution to commonly encountered billing problems. We offer a 30-day FREE trial. We will meet your expectations, or you won't pay.
Improve Your

Practice Revenue

with

Stars Pro® Quality Medical Billing
Stars Pro® is rated in the top 10 medical billing companies in the USA. Exceptional performance with 24/7 customer support service, our Medical Billing & Credentialing specialists are some of the best in the medical billing industry with a track record for growing successful healthcare practices.
The Last & Best

Medical Billing Company

You'II

Ever Need
Contact us today for the bespoke attention and wide knowledge that results in the well-timed collection of the money that you are correctly payable. Please complete the Contact form or call any of our offices, for a quick response.
Medical Billing

Features
At Stars Pro we want our healthcare specialists to see the financial results. That's why our medical billing services are optimized and have many features like benefits verification, charge entry, claims scrubbing, payment posting, denial processing, and patient statements. We pride ourselves on delivering exceptional medical billing services with quality results.
We are regularly checking a patient's active insurance coverage and benefits with all insurance companies before various procedures to ensure reimbursement.
Stars Pro billing experts submit charges for medical services and other patient-facing services to the appropriate payors on time.
We check claims before submitting them to insurers to ensure that they're accurate, complete, and have the correct CPT codes. This increases the chances the insurer pays each claim quickly.
Our experts submit claims properly and re-submit denied because of missing documentation, incorrect coding, etc., which is now being resubmitted with the required information.
We submit payments immediately into the respective patient accounts, against that particular claim to reconcile them, our experts handled it according to client-specific rules that would indicate the cut-off levels to take adjustments.
Denial management is a vital component, we thoroughly investigate, analyze, and resolve insurance claims that have been denied for any reason. Our main aim is to enhance financial performance and operational efficiency by optimizing both administrative and clinical processes within the revenue cycle.
Experts regularly follow up on denial claims and also submit requests for review and payment or reimbursement to insurance for previously denied claims.
We sent statements to patients on a regular basis by mail or electronically. We save providers a considerable amount of money on sending out patient statements.
We provide technical support to patients, troubleshoots patient issues, and completely guide them through specific tasks and actions. Our patient help desk is highly appreciated by physicians.
We follow HIPPA compliance and data handling protocols to safeguard patient data
from unauthorized access or disclosure. By complying with HIPPCA, we securely use patient data and privacy.
Our reporting and analytics in healthcare involve using data analysis to gain
insights and make informed decisions, improving patient outcomes and operational efficiency.
We have an expert medical billing team, you have more time for patient care.
Helping Physicians Increase Revenue With Billing Services for

Multiple Specialties
Whether you belong to any of the following specialties, we have the ultimate healthcare billing solution for you. We will help you with the revenue cycle management through an efficient medical billing process and HIPAA compliance.
Delivering Best Billing Services !
Stars Pro revenue cycle management & credentialing experts provide a great experience for your practice.
Physicians
Happy physicians that's why we became the No 1 billing company
Labs
Uncover hidden revenue by outsourcing lab billing for hassle-free financial growth.
Hospitals
Stars Pro provides revenue strategy and consulting services for hospital facilities.
Channel

Partners
Stars Pro® Medical Billing inventive model is one of the fastest growing physician practice communities in the United States. We are dedicated to lashing change in the medical community by providing progressive, state-of-the-art solutions. Through our Channel Partnerships.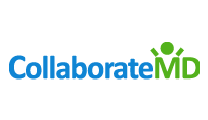 FREQUNETLY ASKED QUESTIONS
Stars Pro® is the Best Medical Billing Company for Your Healthcare Practice
For the past three months, Stars Pro Medical Billing has been our lifesaver. They resolved every one of my pending or rejected bills. They communicate with me promptly and give thorough reports, both of which I find useful. They are excellent for your billing needs, in my opinion. Highly recommended !
I'm very pleased with Stars Pro Medical Billing services, the transition it's been really smooth, and Stars Pro's team has been able to identify and solve gaps from the previous company. There is a great communication pathway and so far good results. I am very happy with my decision with my current Billing Team.
Stars Pro Medical Billing is a very unique company in medical billing services. Stars Pro has tremendous team players in medical billing, insurance credentialing, and clients' insurance eligibility verification for my company Lacka Behavioral Health since we started the business with Stars Pro. Stars Pro has eased the burden of medical billing, credentialing, filling claims, and clients' insurance eligibility for Lacka Behavioral Health from the beginning of my practice. The Stars Pro is prompt, efficient, and effective in filling medical claims and clients' insurance eligibility. The charges for their services are reasonable and affordable. I recommend their services to healthcare providers especially providers starting a new practice.
Switching to Stars Pro Medical Billing was one of the best decisions I've made for my group mental health practice. Their team is impressively responsive! I have peace of mind knowing I can count on them to keep my billing up to date and follow up on claims, which has allowed me to focus more of my energy into my clinical work. They have kept up with my changing needs as my practice has grown and have accommodated all my requests. It's been such a relief to know I have a reliable and knowledgeable billing team on my side!
Star Pro Medical Billing Services offer excellent credentialing services, billing, and verification of eligibility. I rely on them to obtain fast legibility clearance as well as credentialing for different insurance panels. They are prompt professionals that helped build my business to what is today. I strongly recommend them to my colleagues and other start clinics knowing that you are in good hands. Keep up the good work Star Pro Medical Billing Services. 
I am so happy and very grateful I hired Stars Pro.  I know Stars Pro team will get the account receivable lessened and will be able to collect 100% of the production per month.  Thank you very much again Peter & Stars Pro Team. Your focus and dedication is superb. I truly believe that each month will get better and better.
The transparency and thoroughness of the billing process are outstanding. I love working with Stars Pro Medical Billing.
Stars Pro has been outstanding. I considered 2 different billing vendors prior to choosing Stars Pro, and I couldn't be happier. Daniel sends me regular and thorough updates about every aspect of my billing. He responds to any email I send same-day with a quick answer and always follows up with a more complete analysis/answer within 24-48 hours. I am very happy with my decision with my current Billing Team.
We are working with Stars Pro has been a big optimistic step for our practice. They quickly respond to our questions and concerns. Our billing gets processed within days and everything can be viewed online; we get daily reports from our assigned billing team. I would highly recommend Stars Pro to any practice that wants to adapt to automation, save time in the office, and improve their insurance collections!
Stars Pro is a great billing company with great people. They handled all of my billing and follow-up for my clinic diligently. They have a very strong support staff and continuously would go above and beyond for my needs. They made my practice life easier and business less stressful.
I started my practice, Stars Pro Billing guided me through the process and helped me navigate credentialing with different insurance companies. Now Stars Pro Medical Billing is my partner and tirelessly tracks down payments and denials. I could not run my practice without their help. Highly recommended
Stars Pro® Medical Billing Headquarter
2 Tess Ct, Eatontown, NJ 07724, USA
418 Broadway #8028 Albany, NY 12207